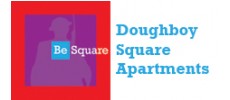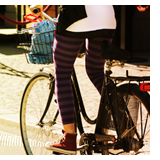 Be Entertained. Nowhere in Pittsburgh is more happening than Lawrenceville. Join the vibe as long-time residents, young professions, students, artists and craftspeople mix and mingle to create this diverse, edgy urban community. From all-night art and music events to holiday cookie tours, from garden tours to fresh from the garden local foods. Explore the 16:62 Design Zone with its unique collection of boutiques and galleries, shop specialty and eco-friendly fashions. Grab gourmet coffee just outside your door, meet up for happy hour at the wine bar or savor dinner with your foodie friends at some of Pittsburgh's best restaurants. At night you can knock down a few pins at the bowling alley, catch a band or just curl up with a good book and relax on your private patio.


Be Active. Chill out with a yoga class across the street, go for a run on the river trail or take Fido for a game of catch at the dog park (If he gets muddy you can always give him a bath at the dog wash). Weather not right for going outside? Our fitness center is open 24/7 for your convenience. In this community you will never run out of ways to move.

Be Involved. Here you can be more than a bystander. Take a ride with Bike Pgh, get down and dirty at the community garden, tend to a tree with Tree Pittsburgh or help plan the next cool Lawrenceville event. Neighbors working together is what makes this a great community.


Be Close. Forget the commute and spend more time enjoying yourself. Doughboy Square Apartments is an easy commute by foot, bike, bus or car. Just 2.5 miles from Downtown and Oakland, or walk to work at Children's Hospital of Pittsburgh, Carnegie Robotics and the multitude of other businesses right in Lawrenceville. Don't have a car, that's ok, the bus pulls up right out front, borrow one of the several Zipcars that are just a few blocks away or get a Lyft, the new ride share program operating in the neighborhood.