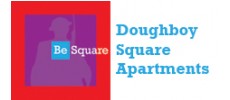 When can I move in?
Units are available now. The "Floor Plans" link on the website shows available units and pricing.
When can I see a model?
We are scheduling appointments to view our model and available units. Please send us an email at
info@doughboysquareapartments.com
to arrange a showing.
How do I apply?
Applications are being taken online, just click the link on the website. f you are ready to get started you can go to our
online application
. When you apply you will be able to select your desired unit and pay your non-refundable $30 application fee. Units are reserved on a first come, first served basis with the first application for a specific unit getting the first right to put down their security deposit.
I made an application, when will I sign my lease and put down my security deposit?
Once we have reviewed your application and credit check we will be in touch to arrange a time to sign your lease and put down your deposit.
Is parking available?
Yes, spaces are available in our internal parking garage at $150 a month. We are allowing tenants to rent a second space on a first come, first served basis.
Is there bike parking?
Yes, there will be space for 30 bikes to be locked up in the garage area.
Is there an elevator?
Yes, the elevator serves all floors, including the garage.
Are pets allowed?
Yes, we are a pet friendly building but we do limit the number and size. Call for details.
Do you have short term leases?
We offer 12 month lease and may offer shorter term leases on a case by case basis. Call for details.
Do you have furnished units?
We partner with a local furniture rental company to help our tenants with furnishings. This is paid on a contract separate from your rent. Call for details.
Is the building secure?
Yes, there will be a secure entrance with keypad and remote control of the door from your phone.
What utilities do I pay?
All units have separate utilities and separate heat and air conditioning control. You will be responsible for electric, water, sewer, cable and phone. Trash chutes are located on each floor.
What is on the 1st floor?
Our Lower level has a 4 star restaurant, salon and several other retail establishments. Additionally, is a lobby, fitness center and pet wash on the 1st floor.
What is in the fitness center?
2 treadmills, 2 bikes, 2 elipticals, a set of free weights, a machine and two flat panel TVs to watch.
What cable provider to I have access to?
You can use either Verizon or Comcast. No dishes will be allowed to be attached to the building.